As the dust settles on the Royal Wedding, it allows an opportunity for Prince Harry to take a sip of his morning Earl Grey, log-on and read our tips on making his marriage as successful as mine (smug face!) with these Royal Wedding marriage tips.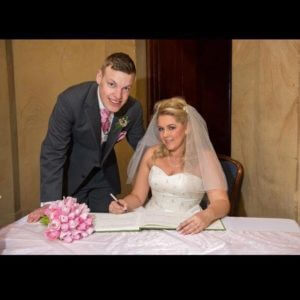 The day itself
Now, if I was any kind of organised individual I'd have penned this open letter to Prince Harry BEFORE the day of his Royal Highnesses wedding. If I did have some Quantum Leap time travel skills, I would tell HRH the following:
Enjoy the day. It's true what they say, the time literally flies. All those months planning and it's over in the blink of an eye. It would seem some wedding readings last longer – Preacher Michael Curry, I'm looking at you! We spent alot of time with our photographer and videographer (both of which captured, and provided us with, memories that will last a lifetime) but looking back time with all your nearest and dearest (and especially your good lady wife) is where the party is at! You must saviour every moment.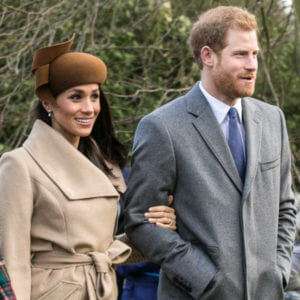 Remember your etiquette: for example, don't forget yourself on the top table whilst devouring the delicious sticky toffee pudding and custard dessert, refrain from picking up your plate and shovelling mouthfuls in when all eyes are on you.
Furthermore, when another family member declares they are 'too full for sweet' DO NOT shout across the wedding reception "mate, pass it over" as if you haven't been fed for a week.
During your speech, ensure while attempting to sound well spoken you don't slip into your Mackem accent thanking your wife for keeping you on the "straight and narra."
 Happy wife, happy life
I've spoken before about how to love your wife. In essence making your wife happy is a lot of nodding, whole heartedly agreeing and going with the (her) flow. We're all about modern, 21st century thinking in our house. I choose my trousers, Rachel simply tells me which one's to wear.
Becoming a Daddoo
With love and marriage, it is sometimes followed by the patter of tiny feet. Now we're sure HRH is well practiced in pulling Uncle duties for Prince George and Princess Charlotte as well as relying on help from top Royal aides and advisors but Prince Harry can always use us at How to Daddoo as a valued resource of ropey parenting and awkward adulting whenever he may need it.
Congratulations to the happy couple!!!