On the last game of their season, I took our daughter Ayla to her first proper football match to watch Sunderland AFC Ladies. We're going to tell you all about our first day out at the football.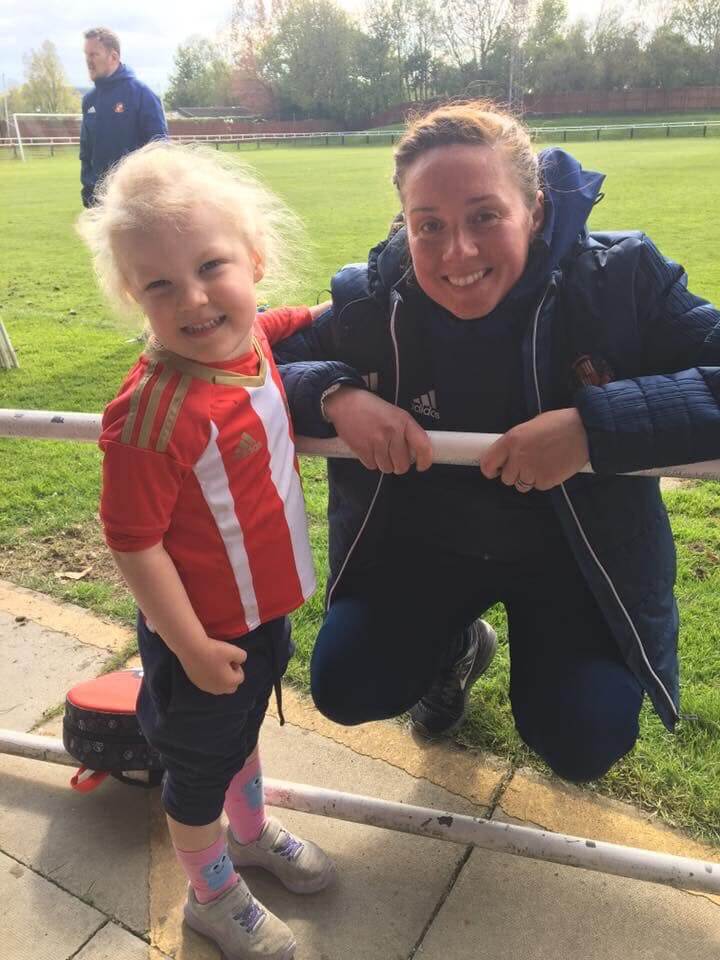 It all came about during driving passed the Stadium of Light. I asked Ayla if she'd like to come to watch "the red and whites" with me one day. She said she would, but first wanted to watch "the red and white girls" (Sunderland AFC Ladies). Ayla had previously noticed women's football whilst we were playing a game of FIFA 18. Her controller was unplugged and I was 10-0 up at that point.
My quick-thinking brain noted a women's game wouldn't be as costly to attend, their home ground was within travelling distance from where we live and, above all, I feel it's important to show Ayla as many positive female role models as possible, outside of all the strong females in our family and friends.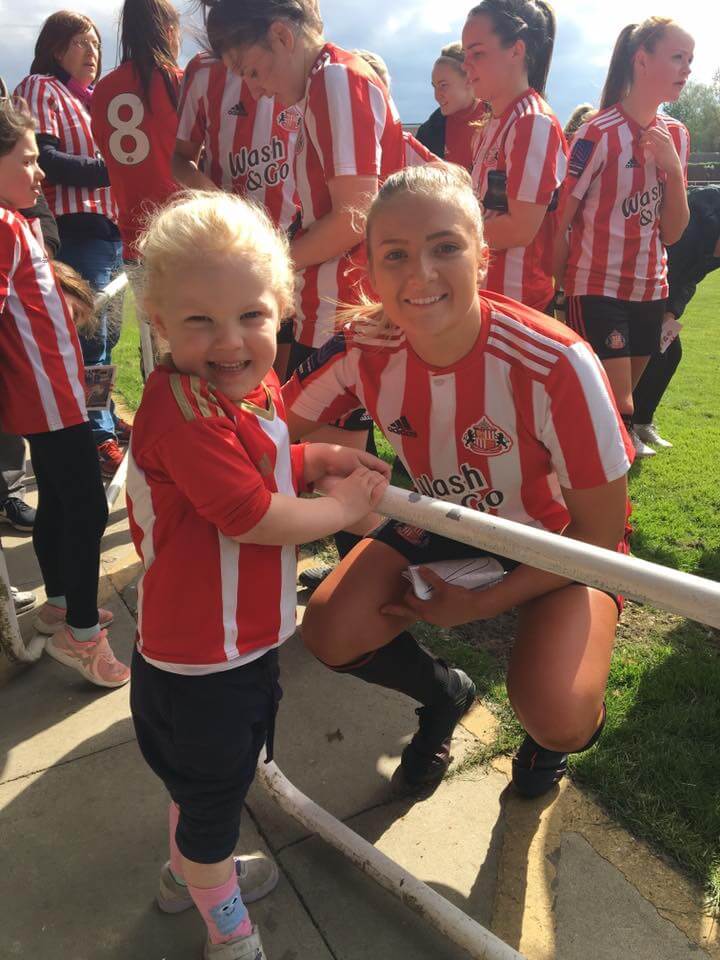 The day of the game rolled around. It was the last game of the FA Women's National League North season against Sheffield FC. We paid our admission, bought a programme and took our seats in the stand.
Bridget Galloway opened the scoring with a controlled header nine minutes in before strikes from Niamh McLaughlin and Katie Barker, gave the hosts a 3-0 first-half lead. Upon Ayla's request, the first half saw us move seats about four times and even had a period standing at the back of the stand.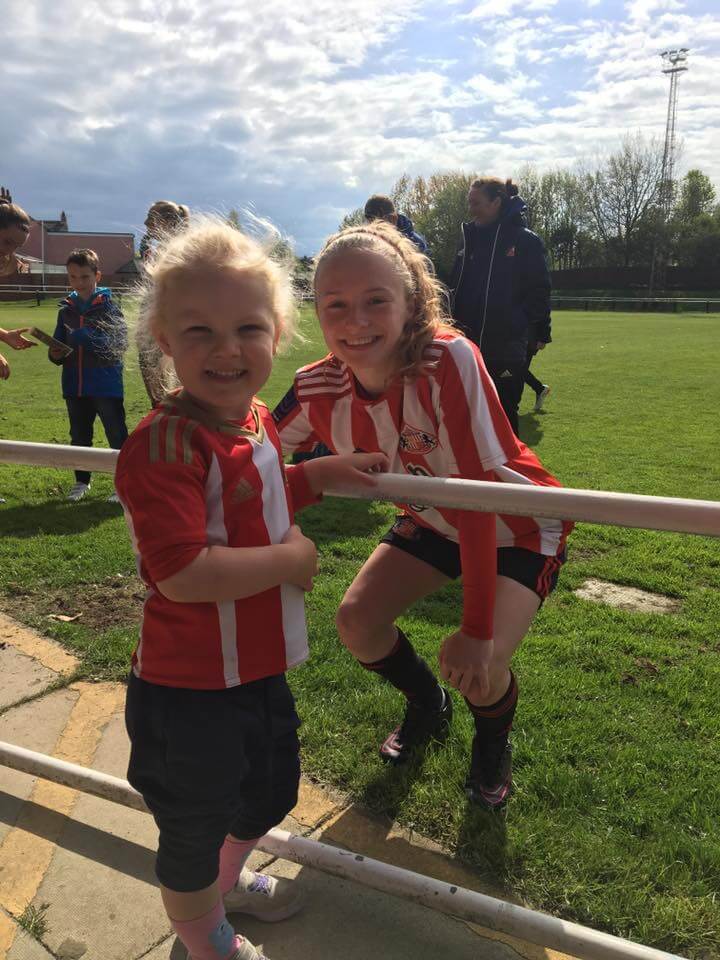 One thing Ayla enjoyed was how "the doctor" (the physio) would run on and aid any injured players and enjoyed how the goalkeeper could catch the ball. She even started a few "Haway the Lasses" chants and kicked off a few rounds of applause!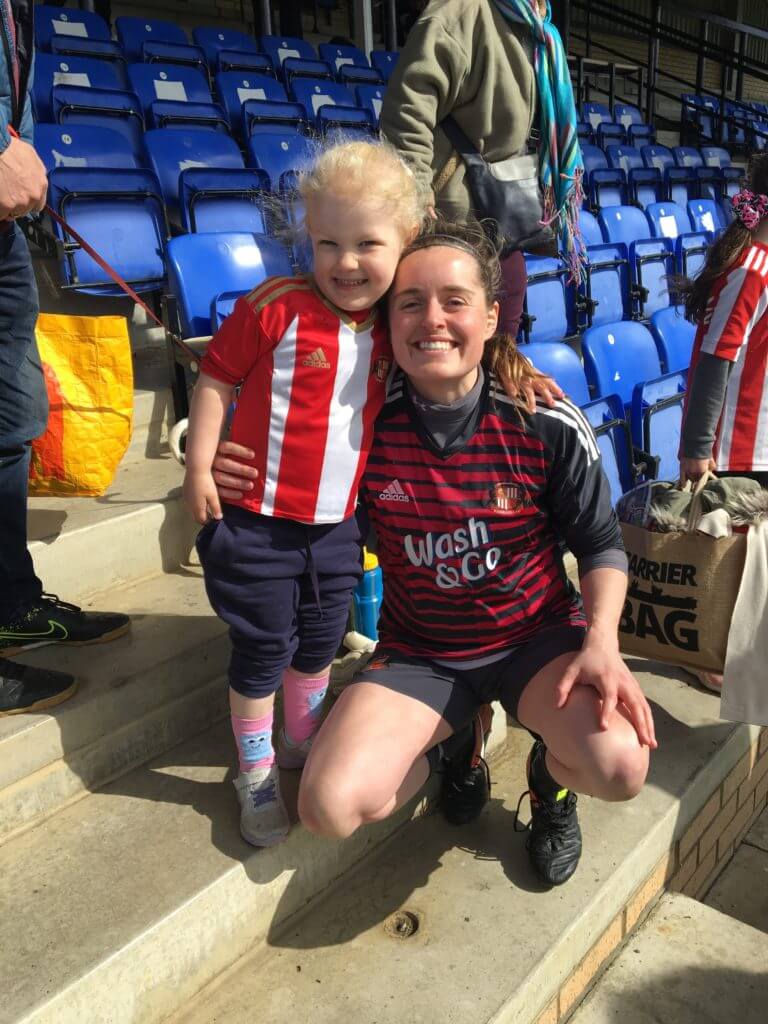 The half-time whistle blew and we sauntered down to the cafe to pick up some refreshments. We began the second half seemingly amongst the away fans under a shelter. Ayla got talking to a lovely couple who had travelled up to support there granddaughter, a goalkeeper for Sheffield. The lady of the couple gave Ayla a pack of parma violets which Ayla politely accepted then audibly told me in front of them she didn't like. Luckily, the kind lady still had a Toffee Crisp in her bag which Ayla (and I) enjoyed.
The second half began in which Maria Farrugia added a fourth however, Sheffield would pull two back through Milly Wortley and Emma Johnson before Sunderland AFC Ladies added another late on through Georgia Gibson. If any Sheffield FC players went down injured the poor couple were visibly concerned, while Ayla would jog on the spot with excitement at prospect of another "doctor" appearance.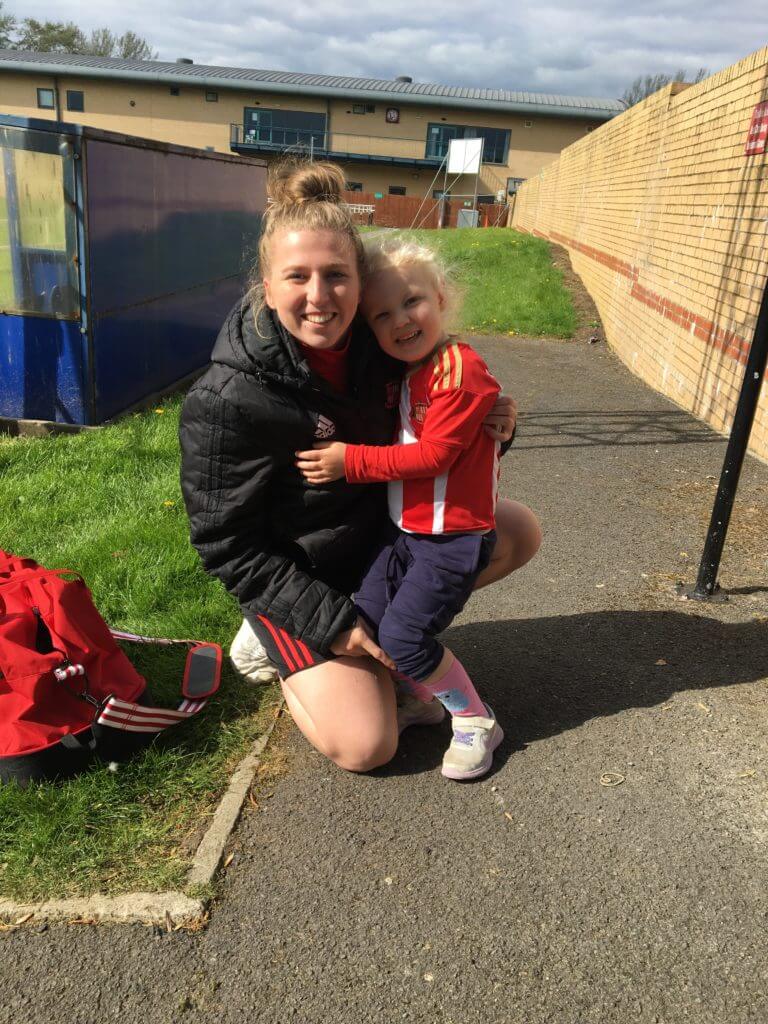 The game ended with Sunderland AFC Ladies finishing 2nd in the league and targeting promotion next season. Ayla now wants to play for Sunderland when she's older and wear the number 100.
At the end of the game there was an opportunity to meet the players and get autographs . The players and manager are an absolute credit to the club being lovely and attentive with Ayla. There was a great sense of community at the game. We'll definitely be going back to support the lasses next season!
#HawaytheLasses