A while ago we compiled a list of celebrities Ayla begins to look like in the middle of the night when I'm so sleep deprieved her face forms into the members of the world of showbiz. We're all about equality here at How to Daddoo so this is Celebrities Daniel Begins To Look Like In The Middle Of The Night When He Wont Go Back to Sleep.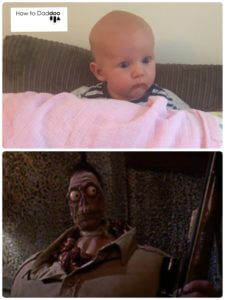 1) Tommy Mallet off TOWIE
2) Theodore Templeton off Boss Baby
3) Harry the Hunter off Beetlejuice
4) Wallace Shawn
5) Former Middlesbrough and Hearts midfielder Phil Stamp
6) Ilir Latifi off UFC
7) Elmer Fudd
Disclaimer: If any celebrities come across this post, please don't take it personal (especially the UFC fighter!) Our son is a total dreamboat and I'm a sleep deprived shell of a man.
Do any of your kids look like celebrities? Leave your comments or pictures below.