I've always related to the scene in Forrest Gump (my film spirit animal, alongside Sid the Sloth) when Forrest finds out he has a son and asks Jenny "Is he smart or is he….?"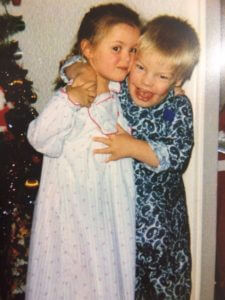 As in the film, kids and even some 'grown ups' can be cruel when confronted with someone different to themselves. I like Forrest, never wanted to 'burden' my children with what affected me growing up. Aside from physical differences and medical concerns, being born 'different' brings with it many more challenges.
Born in the mid-80's, my parents had no preconception of what affected me before I was born. The medical knowledge wasn't advanced as it is today and my folks had no forewarnings of the troubles I would face. Couple that with the fact I was a very rare case. I'm told it was an extremely scary time for them. At several points they feared the unknown and often the worst. As a child I met doctors, university students and geneticists who all wanted to find out more about my rare syndrome.
After being born a larger than average 10lb 8oz (apologies Mam!) I was whisked away and checked over by a nurse. I imagine she had to do a quick double take when checking my fingers. I had six on each hand which was 1 of only 24 cases in the UK at the time. When I was 1, investigations triggered by my breathing troubles would reveal I had a hole in the heart amongst numerous other "abnormalities" (I hate that word!) which required urgent surgery.
As a youngster I'm told I hit milestones later than others around my age and my family thought they'd never see me run as my legs were so skinny from lack of oxygen getting around my body due to my dodgy ticker. My Mam said seeing me run post-op was like a miracle. I've always managed to trump the odds. It's only now having my own children I realise how difficult this must have been for my parents. We know we shouldn't but we compare our kids but they're only running there own race. Progress is progress no matter how long it takes.
I was originally misdiagnosed with Beckwith-Wiedemann syndrome which is another overgrowth disorder similar to SGBS. Then when I was around 11, new research was found and I was re-diagnosed with Simpson-Golabi-Behmel syndrome. It is a condition that affects many parts of the body and occurs predominantly in males. The signs and symptoms of SGBS vary widely between individual cases and can be passed down to your children.
When Rachel was pregnant I was obviously wary of the kids being affected as mentioned in previous posts we had to have extra scans and see various consultants, geneticists and specialists in the field. The information we've received has even changed within the last three years. In a nutshell, we now know that as SGBS is X-Linked Recessive our daughter Ayla will definately be a carrier of the syndrome and our son Daniel is unaffected.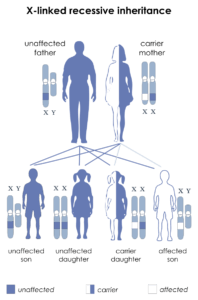 Despite the fact that we would love our children no matter what, we were very relieved that they would not have to undergo the operations I did and negative implications to their health. The geneticist told us he'd like to see Ayla when she was older thinking about having her own children.
I've genuinely lost count of the amount of surgeries I've had relating back to SGBS. The main ones are –
Hole in the heart surgery.
Both sixth fingers removed – dashing my chance of being an incredible pianist.
Most recent surgery being jaw realignment surgery at the age of 22. There was a 10% chance of death with this one but I was more concerned with having my jaw elasticated shut for 8 weeks afterwards.
As mentioned above the after effects to bullying can be long lasting. It can impact your self-esteem, ability to cope with situations and give you a complex for years to come.
I have a great sense of belonging to the SGBS community. I share similar features with everyone affected I've seen in pictures. As it is such a rare disorder there are limited resources of support online for individuals and families. There are craniofacial, heart and rare disease organisations availible. I still hope I can share my story, help or contribute in any way that could be beneficial to the people and families impacted within the community. Just let me know in the comments or by e-mail if anyone has anything in mind?
I must apologise for my heavy use of inverted commas in this post but allow me two more. The ailments I've inherited from SGBS certainly have made me "different" but then again – who wants to be "normal" anyway?