Top Tips:
Pink leggings with brown knee socks (with decorative ribbon) over the knee aren't, and never will be, in season.
Long sleeve vests under short sleeved garments are a no-go.
If you've cut the toes out of your child's sleep suit for extra foot space don't take them out in it. It's not a good look.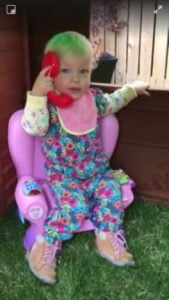 When dressing my daughter, I've always adopted a "that'll do" approach. It's not too dissimilar to my dress style, which some would describe as "dressed in the dark".
I watch other Dad Bloggers, who seem just as successful at life as they are at dressing their children. The 'outfit of the day' is carefully flat laid out each day, upon a complimentary backdrop which is, of course, colour coded. It's mighty impressive. Meanwhile, I'm over here just trying to find the correct amount of clothing to constitute an outfit. The whole dressing seasonly or 'for the weather' has also always escaped me.
I often offer my stylist skills to my wife, to save her the job while she herself is getting ready. It's with great dismay when I return downstairs with Ayla, wearing a Christmas jumper in the middle of February or a sleeveless summer dress when it's blowing a gale outside, that my wife redresses her.
The difficulty in dressing another, smaller human being is she generally doesn't like her arms put into sleeves or top put on over her head and manages to cry for the millisecond her eyes are covered. Button's on baby tops seem to get smaller and the button holes even more minute. I also know as much about female fashion as my other half understands my fascination with 90's wrestling.
I genuinely have no clue about what garnments go with what. In fact I couldn't give you a decent combo from Ayla's whole wardrobe. I mean who knew you could wear shorts at the same time as tights?! I must store fashion information in the same area of my brain as I do with kitchen cupboard contents. For some reason I don't tend to remember any items that compliment each other to start making the tea.  Another excuse I've used is that 'the kitchen intimidates me.' Both excuses swiftly wore thin with the wife but honestly my daughters wardrobe really DOES intimidate me.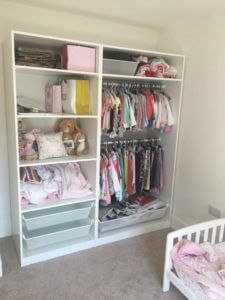 Now I'm no Henry Holland or Julian MacDonald but when I first met Rachel I had some pretty outrageous ideas on fashion. I was known to rock flowery vests, pink pinstriped blazers and even a Saturdays vest from the girls section in Primark. As a toddler Ayla quite likes to shop in the boys section and enjoys wearing anything with Dinosaurs, George Pig and male character dress up. At the moment she insists on being referred to as Catboy. I love that she doesn't follow the stereotype. Now the proud father of a little boy I find dressing him a little easier. I dont know if his whole wardrobe co-ordinates better or if I've moved forward as a fashionista. I suppose it's all a learning process. For all the fashion faux pas, the kids only remember the 'having fun' part, not what they were wearing.