When Ayla was younger, one of her first obsessions was clambering near any clip locks scenario (mainly her bouncy chair) and locking them bad boys together. That's when I wrote this. A song to the tune of Sex Bomb – Tom Jones.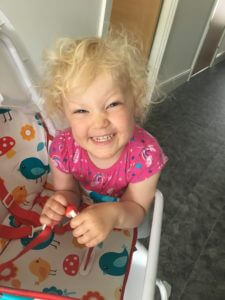 Spy on me, baby; use your nightlight
Infrared when you wake us through the night
She'd line them up, clip 'em in, lock 'em right
Take aim, gonna like the way you lock 'em tight
And I love the way you latch yourself in right
Now you found the secret catch
You used to lock away the boredom blues well
So I can't deny or lie 'cause you love…
Clip locks, clip locks
Ayla's clip locks
When they clip together, you know they're locked strong.