Mother's Day is quite an important day. I had a chat with my wife this week where I admitted I wasn't too fussed with Father's Day. It came as a bit of a surprise to me to hear that Mother's Day is very important to all women who are lucky enough to be mothers and to many more besides…  Those who are expecting and those who will be in the future, those who may not birth any children but symbolise a mother, those who yearn to be mothers. Today we celebrated a significant day for many and a special day in my own family.
My Mam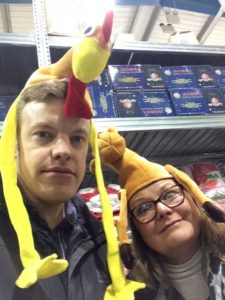 I really do love me Mam. I remember when I was at college, I'd come home on a Tuesday and love to see my Nanna and Mam sitting in the living room with the fire on and sharing a bag of mint imperials. For me that's the acid test for Mothers. Exuding warmth and love with a never ending supply of mint imperials. My Mam still does this now when we go round. Also supplying me with slow cooked panackelty….or the stuff going out of date in the fridge.
My Wife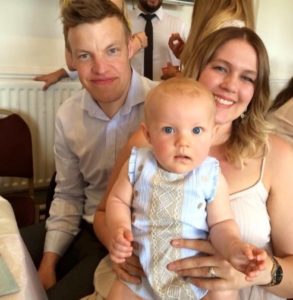 Regular readers of the blog will always know how much I regularly gush about my wonderful wife. I know my wife passes the test when I see how excited Ayla gets when she arrives. The feeling I get is usually more of panic when Rachel gets home, scurrying to tidy the empty crisp packets that surround me and switching FIFA off.
How to Mother's Day
From my experience as an adult, home made gifts are more appreciated when made by a child. Next year I'll do my best to stick to the following tips as this year I was unsuccessful!
Don't leave gifts till the last minute or ask your other half 'what do you want for mothers day' the day before. My gift buying can be poor but heartfelt surprises seem to go down best. With me it's normally a last minute botch job and then I tend to get strange, some what underwhelming things such as a cushion or the Best of Les Dawson on video. I once bought my Mam Mamma Mia on DVD even after she'd given me a critical analysis of it having watched it on a flight once. Another time it was Susan Boyles album which I was convinced my Mam was in desperate need of, she wasn't.
Make the day about the lady in question – if there are numerous Mothers in your life do your best to split your time. Whether it's your Mother, Mother-in-law or the Mother of your children, make the time you spend with them about them. If you offer a them a cuppa, make sure you actually make it and not just boil the kettle in the hope that they will take over and finish the job. Don't watch your phone or the telly, which I'm regularly guilty of, give them your full attention.
Treat them to breakfast in bed – If your little one's up early, give your lady a well deserved lie-in. Together you can prepare breakfast, even if it's just toast or a bowl of cereal. Or maybe cook something for tea. Plan ahead though. I once spent two hours preparing the sauce for Coq au vin. When Rachel returned home, she was greeted by the wonderful aroma of my sauce only for me to ask "How do you dismantle an uncooked chicken?"
For all those Mothers out there, we want to say thank you for being the glue that holds most of us together. To all those people who may have found today difficult for whatever reason, we send lots of love your way.