Timekeeping
I seem to be running 10-minutes late for everything in everyday life. I'm also losing track of time on the regular. A simple 'pop' to the shops and I can be gone for an hour with Rachel thinking I've been in an accident only to return with just a pack of digestives and some dilutey juice. I once went to top up my Mother-in-Laws parking meter in Newcastle city centre while the family waited in a restaurant with our food. Naturally, my mobile phone died and I was catapulted in the Twighlight Zone. The car was not where she said it was, only to realise I was searching the wrong car park for the entire hour and a half I'd been away. When I got back my food was waiting for me on the table, in a doggy bag. Such behaviour has resulted in Rachel ensuring I'm within close proximity on the eve of important events. Such as our wedding or our daughters christening for example just in case I end up dawdling around somewhere pointless while she's waiting at the altar, sensible really.
JORD Wood Watch
You see, I've never wore a watch. Been gifted plenty but I've never really been into accessorising. Maybe it's also the fact I only leant to tell the time in senior school and if anyone asked for the time I wouldn't have had a clue, watch or no watch. It was then a slight relief when JORD Wood Watches got in touch and decided to collaborate with us. I was given an almost impossible choice of beautifully crafted timepieces made from wood, and different coloured grains, from all over the world. After deciding to go with the Fieldcrest Green Sandalwood, I was even more impressed when it arrived in the post. Presented in an skilfully crafted gifting box. The watch itself is big, bold and the face is understated. Less is more and all of that. It's the first watch that I've ever wore without feeling like I'm wearing a watch. It's so light and the wood doesn't clag to your wrist like metal. I can honestly say I'll never leave the house without it, or be late, again.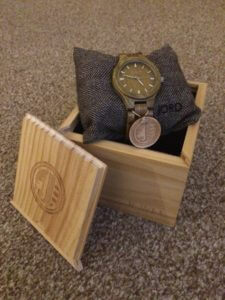 I also need to keep it away from little hands. Our daughter Ayla has developed a reputation for being a bit of a sneak thief when she see's precious things. I left my JORD Wood Watch on the coffee table and suddenly it was no longer there. I checked with the missus to see if she'd moved it 'somewhere safe' and taking her a dvice I began checking Ayla's usual hidey holes (her potty, her toy box, my shoes, under the sofa, the downstairs toilet – PLEASE GOD NO!) Fortunately, I came across it two days later in one of Ayla's stash spots nestled safely between her crayons and a plastic biscuit.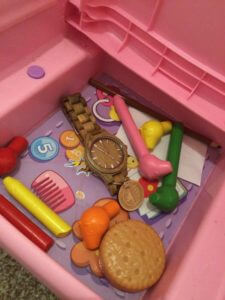 JORD Wood Watch Giveaway
We've teamed up with JORD to give you all the chance to win one of these beautiful wood watches. The contest winner will be automatically selected, receive an e-mail and a $75 e-gift code to spend in the shop. All other entrants will receive a $20 e-gift code automatically e-mailed to them just for entering, excluding the winner. Simply fill out the details in the link below to enter. The competition is live now and will end Sunday 30th October. Good luck everyone!
This post was sponsored by JORD Wood Watch